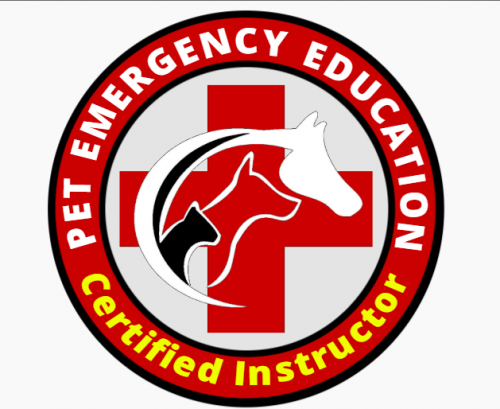 This Pet Emergency Education training and orientation program is a comprehensive on demand course that facilitates animal professionals who own training centers and want to offer pet CPR and first aid as a class offering. This course is asynchronous; there are no live components. Trainees can log in and out as much as they wish however they must complete the program in 30 days.
This program is made up of videos, tutorials, assigned readings, PowerPoint presentations, quizzes and a final exam. To reiterate, this course is asynchronous, meaning that it can be viewed at the participant's own pace and you can log in and out of the program as much as you want. However, as previously stated, you must complete this course within 30 days. Once you complete the course you will have 7 days from that date to print off your certificate. After 7 days your access to the training program will expire.
You will also be required to complete the Canine and Feline CPR and First Aid certification program on www.petemergencyacademy.com in order to become certified in the course content. Even if you have taken a pet CPR and first aid training course before and become certified you must complete our program.  The cumulative final exam will be taken at the end of the course and covers all material presented within the training program. There are multiple quizzes and exams that require a 100% passing score and you have 5 attempts to pass each quiz and the final exam.
Any participant that needs an extension to complete this orientation must email the instructor training manager prior to the end date of this orientation program and request an extension. 
Instructor's supplies such as canine and feline mannequins, projectors, stuffed animals and first aid kits may be purchased through our company or if your training center already owns these supplies just let us know. A list of required supplies can be found in this training program.
Please be aware that only certified instructors that are actively teaching for our company can use any of our materials including PowerPoint, curriculum, name, logo, likeness, etc. Anyone that does not complete the training and is found teaching or utilizing the material they access in this training will be subject to legal action.