Equine Emergency First Aid Certification Class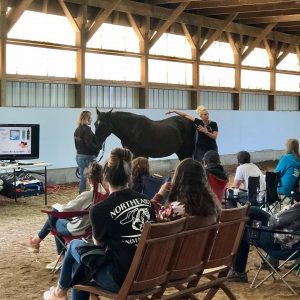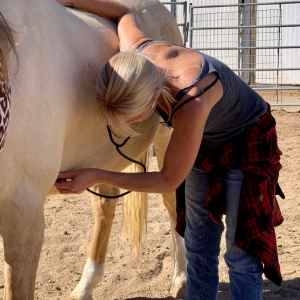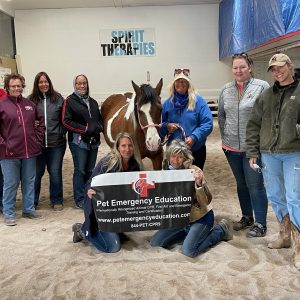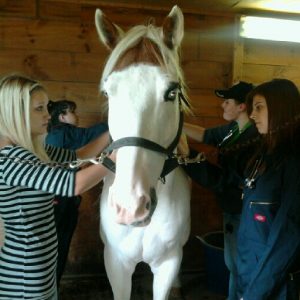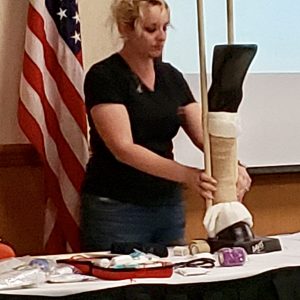 Current we only offer this program in a limited number of states where we have certified instructors.
Our EquiAid Emergency First Aid for Horses provides an introductory overview of how to manage common medical emergencies when they happen to horses. 
Classes can be held with or without live horses. We depend on ranches, stables and other riding facilities to provide a location to hold the class and 3-4 safe quiet horses to use for demonstration and training. Our instructors are all expert horsemen and women that have worked extensively in the equine health care and veterinary industry. Facilities that would like to host a class will need to provide a comfortable area for the participants to sit in for the lecture portion of the class and an arena or round pen large enough to work safely with the horses. If you have questions about hosting a class you are welcome to call us at 844-PET-CPR9 or email info.petemergency@gmail.com.
Topics covered in this training include: Transporting and restraining sick and/or injured horses, how to prepare an emergency plan and first aid kit for your farm, how to perform triage, physical assessments, obtaining vital signs, managing traumatic injuries such as wounds and fractures, how to apply an emergency splint, how to use emergency first aid equipment and more.  
We will discuss the important supplies that should be found in the equine first aid kit and how to use them as well as how to administer first aid for choke, colic, dehydration, severe bleeding, burns, eye injuries, digestive Issues, emergencies that happen on the trail/horse shows and more. In classes where we utilize live horses each participant will be able to perform physical exams, obtain vital signs, bandage limbs, learn the use of equipment such as hooftesters, stethoscopes and more. If live horses are not available models will be used.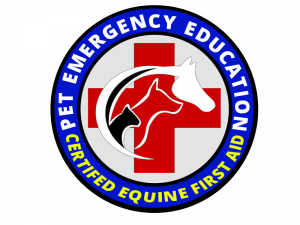 Registration Fee- $74.95 per person
This course in no way will teach how to administer veterinary care and is an introductory emergency first aid course for horse owners and equine professionals. It is designed to teach how to manage a medical emergency until veterinary care can be ascertained. This class does not cover any advanced veterinary medical content regulated by law and the state veterinary practice act. This includes administering medications to horses and invasive medical procedures that should only be performed by a licensed veterinary professional.
Course participants will receive the following:
A copy of our full color EquiAid Reference Guide E-book (printed books may be purchased for an additional $24.95)
An Official Certificate (valid for 4 approved CEU)
2 year subscription to the Pet Emergency Education Online Resource Center
Copyright access to use the EquiAid logo to promote that you are certified
Stables and/or groups can request a framable certificate to hang in their barn, observation room, etc. to show that you are certified.
Hosts receive one complimentary registration for hosting the class  (fundraiser classes excluded).   The minimum number of participants varies depending on the distance for the instructor to travel.  To sign up to host a class simply fill out the request form below.
Meet our Instructor Team
At Pet Emergency Education we hire only the best equine medical professionals to teach our classes. Each instructor is chosen based on their extensive background and experience working in the equine emergency industry and they undergo a comprehensive training with our company to become one of our certified instructors. Our instructors are equine veterinary and health care experts who have spent years teaching equine emergency care, equine first aid, disaster management, and more.  They are veterinary technicians and equine science faculty that have worked hands on with horses in a variety of emergency situations. Our instructors travel to you bringing all of their own equipment and supplies and are all certified by FEMA in Animal Disaster Preparedness and Emergency Response.