Fill Out the Form Below to Request an In-Person Private, Public, Fundraiser Class or a Live Virtual Class
Please be aware that due to COVID restrictions and instructor availability, in-person classes are only being offered in limited areas.
Click Here to see a detailed description of each of our classes
PetCPR+, PetCPR+ Advanced, Groomer First Aid and K9WildAid+ classes are 3 hours long, EquiAid is 4 hours long
In exchange for hosting one of our certification classes businesses/organizations receive the following:
One complimentary registration for classes of 8 or more paid participants (excluding fundraiser classes)Your business/organization promoted on all registration pages, flyers, social media, e-mail and fax blasts and other marketing material for the class. Your logo prominently displayed on all marketing media and our affiliation page
Classes require a minimum of 6 or more paid participants. 
Our registration fee is $74.95 per person for all of our classes.  
Registration fee includes our full color, interactive e-book, an official frameable certificate and a 2 year membership to our online Animal Emergency Resource Center. Participants may choose to purchase a printed copy of our manual for an additional $24.95.
Businesses, organizations and veterinary facilities may request a customized, professional, frame-able certificate and window decal to hang in their lobby which indicates that they and/or their staff are certified.
Please read through the host polices at the bottom of this page before requesting a class.
Please be aware that in-person classes are only available in areas where we have a certified instructor. Some areas of the country do not have an instructor.
Private Classes (in-person and live virtual)
Facilities may book a private class for their own staff, members and/or volunteers.  Private classes may not be open to the public.
Registration Process for Private Classes: The first step is to fill out the form below to request a class.  Someone from our office will contact you within a a day or two after we receive the request form to schedule the date with the instructor. Once the class is scheduled the contact person for your group must register all of your participants with the link we will provide to you.  The names and payment must be received at least 3 business days prior to the class. 
Payment for Private Classes: Private classes can be paid for by debit/credit card at the secure link we will provide for you.  You may also pay by check, however the check must be received at least 7 days prior to the class.  Instructors do not accept payments. Another option is for your participants to register and pay for themselves.  If participants will be registering and paying for themselves we will provide a private link on our website enabling them to register directly through our office.  Private classes may not be open to the public and are restricted to the host's staff or members unless otherwise negotiated with Pet Emergency Education.
Public Classes
Facilities and groups may book a class that is open to the public.  Public classes may also be fundraisers as long as they meet our fundraiser guidelines. In-person public classes are only offered in limited areas where we have an instructor. 
We require a minimum of 6 paid participants for the class to be held, however don't worry if you do not have enough participants to start with. We will help you fill the class! We advertise through social media as well as directly to local animal businesses, veterinary hospitals, pet owners, etc. in order to help you fill your class. Public classes are booked a minimum of 4 weeks in advanced to allow for enough time to advertise and get enough people to sign up for the class. 
Registration Process for Public Classes: Once you have filled out the form below requesting a class we'll contact you within 72 hours and coordinate with an instructor to get the class scheduled. Once scheduled we'll put a registration page up on our website so that attendees may register directly through us, along with creating a Facebook event on our company's Facebook page, and we will e-mail those direct links to use in your promotion of the class.  
Payment for Public Classes: Participants will be able to register directly on our website with a debit/credit card.  Participants may also call our office to make a payment over the phone at 844-PET-CPR9, however this is not our preferred method.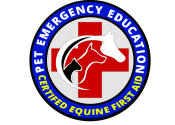 Public classes do not need the minimum 6 participants in order to book a class.  Our office will help promote and advertise the class in order to get enough people registered for it. Private classes must have at least 6 people or be willing to open their class to the public in order to achieve enough people.
The registration fee for ALL of our classes is $74.95 per person.  This includes an official frameable certificate (if you are an animal or veterinary professional receiving CEU you will receive the appropriate documentation on your certificate to earn your CEU), a 2 year membership to our Online Animal Emergency Resource Center and a complimentary interactive, e-book reference guide.  Participants may choose to purchase a printed copy of the reference guide for an additional $24.95 per copy.
Occasionally we offer seasonal discounts and promotions. They are not, however,  guaranteed and cannot be combined with any other discount or promotion.  Hosts redeeming a discount or promotional coupon are not eligible for the one complimentary registration.
Public classes are only scheduled on weekends with Saturday being the most successful day for attendance. We recommend a morning start time for Saturday classes, either 9 or 10am. Afternoons on Saturdays tend to be less desirable for participants. Sundays mornings are also as good so we recommend a start time of 12pm or later on Sundays. Occasionally we will schedule public classes during the week but only on Wed or Thursdays after 5pm.
Shelters, Rescues or any other animal non profit organization may participate in our fundraiser program.  The program donates 10% of the registration fees for classes of 10-19 participants or 20% to classes of 20+ participants to the charitable organization. Only organizations that actively promote their classes are eligible for a donation.  *Classes being held as a fundraiser are not eligible for any other discounts or promotions and will not receive any complimentary registrations.
 In no way may anyone charge more than the fee set forth by Pet Emergency Education for any program. In no way may any entity benefit monetarily from any Pet Emergency Education class except in the case of fundraising programs organized prior to a class being held.
Host Bonuses and registration discounts, including complimentary registrations, are not available for fundraiser classes
 Hosts of private and public classes understand  that they might receive one complimentary registration or a staff discount if they host a qualifying* class.  Discounts and promotions must be discussed at the time the class is booked and complimentary registrations and/or discounts are provided only at the discretion of the Pet Emergency Education, LLC management and are not guaranteed.
For private classes, host facilities may choose to have their participants register directly through Pet Emergency Education, LLC on our website or the host may collect their own registrations/payments and submit one full payment to Pet Emergency Education, LLC at least 2 business days prior to the scheduled class date. Host may pay via invoice either through email or over the phone with a credit/debit card.  Check payments may also be used to pay for a class however checks must be mailed to our office and be cleared by our bank at least 5 business days prior to the scheduled class. Any check that is returned for any reason will be subject to a $25 fee.
The PetCPR+ Advanced Class may only be taught by instructors that are credentialed veterinary technicians or licensed veterinarians. Our PetCPR+ Advanced, K9WildAid+ and EquiAid classes are not available in all areas. 
Classes that are not at the 6 person minimum within 3 days of the scheduled class are subject to cancellation or rescheduling.
*a qualifying class is one that has at least 8 full paid participants.  No other discounts, promotions and coupons may be used with a complimentary registratio74