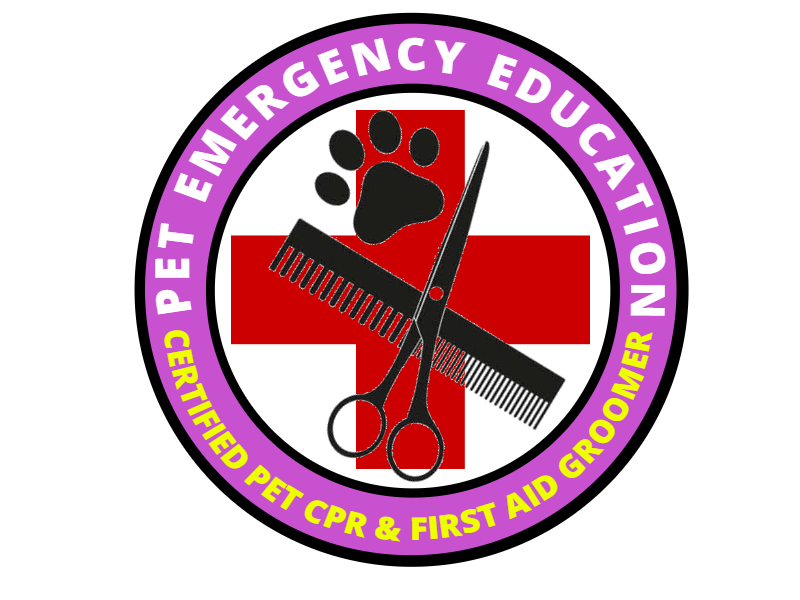 This course is a customized version of our PetCPR+ Certification program and is designed to train animal groomers, salon staff and owners how to manage medical emergencies that can happen in the grooming environment. 
There are a number of injuries that can occur in a grooming salon such as heatstroke, lacerations from shears/clippers, stress anxiety and more. It provides the participant an overview of what to do in an emergency situation at the salon prior to obtaining veterinary care.
Registration Fee- $74.95
Learning Objectives:
Safety techniques when working with sick and/or injured animals
How to perform emergency triage and assess if an animal is experiencing a life threatening medical emergency
How to restrain and properly transport sick and/or injured animals
How to provide emergency first aid to dogs and cats en-route to veterinary care
How to take vital signs (temperature, pulse, respiration, CRT) and determine normal vs abnormal readings
Learn about the importance of the pet first aid kit and how to use the materials in it during an emergency
How to manage and provide first aid for many common medical emergencies in a grooming salon including, skin lacerations, razor burn, heatstroke and more.
How to perform the most current industry standard method of Cardiopulmonary Resuscitation on dogs and cats (Participants will receive a PetCPR+ Certification valid for 2 years)
Course participants will receive the following:
An official certificate
A full color Canine and Feline CPR and First Aid Reference Guide E-book (printed books may be purchased for an additional $24.95)
2 year subscription to the Pet Emergency Education Online Resource Center
Copyright access to use the PetCPR+ logo to promote that you and/or staff are certified
A custom lobby certificate for your salon to display in your waiting area to show your clients that your staff is trained and certified
Upon completion of this class participants will be certified in Canine and Feline CPR and First Aid**
Thank you to the following organizations who contributed to the development of this course and who utilize our programs to train and certify their staff, members and students.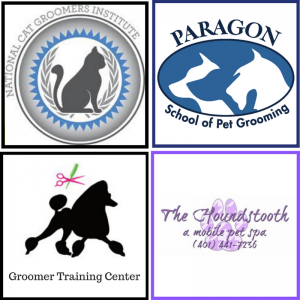 Would you like to host a PetCPR+ Certification Class?
Limited availability for in person classes
Classes are classroom-style with no live animals being used. Instructors will bring professional animal CPR mannequins, and anatomical models and utilize medical first aid supplies to teach the necessary skills. Class is 3 hours long and consists of lecture and hands-on portions. Hosts will be required to provide the space, chairs, a table for the instructor, and a blank wall for the instructor to display the presentation.
Hosts receive one complimentary registration for hosting the class (as long as there are at least 8 people) and is expected to help advertise the class to get enough participants. A minimum number of participants is 6 and we have a maximum of 25 participants. Contact our office with any questions. info.petemergency@gmail.com
For more information and to sign up to host a class Click Here