Advertising Opportunities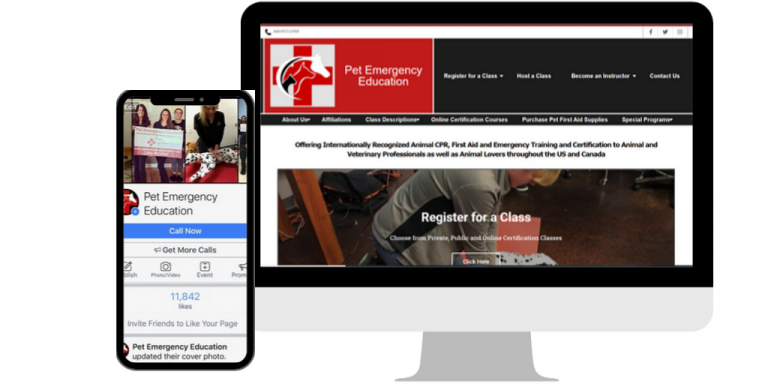 Sponsored Blog Article
Sponsored blog posts obtain the furthest reach for advertisers. Companies opting to post an article on our blog page will have the most reach as it provides a combination of all our platforms. Each blog article will be posted on our website on our blog page chronologically with other posts. It is also posted on our home page as one of our featured posts for 30 days. In addition, the article is shared on our social media and in our e-newsletter. 
Articles must fit into the following guidelines:
Topics must be animal care related and not contain any veterinary medical advice unless authored by a licensed veterinarian or credentialed veterinary technician.
Article must be between 500-1500 words
All pictures and diagrams must be the property of the author or author must provide written royalty/copyright approval to use the images
Author must be  experienced in the subject matter being presented and provide a brief bio and photo to be posted with the article
If article provides endorsements for products or services then a link to the product/service website and contact information for businesses representative must be provided.
Products/services must be animal related including but not limited to animal health care, husbandry, etc.
Article may not contain opinions, controversial information (such as training techniques, animal rights, etc) For example, we are happy to post about your dog training business but cannot mention that one training collar is better than another or that clicker training is the best training method there is, etc.
Author must provide a short bio and image of themselves as well as contact information including name and email address. Websites may also be included as long as they have a direct relationship to the author
Article must provide a list of references and citations throughout the article.
Pet Emergency Education reserves the right to deny a submission without cause
Authors and their related organizations are required to promote their article directly from the Pet Emergency Education website on social media as well as any other means deemed necessary.
Businesses can submit an article for review prior to purchasing advertising to validate that it meets Pet Emergency Education's expectations. Email draft to info.petemergency@gmail.com with your contact information.
Social Media Posts: 200k+ Static Reach
Our facebook and other social media posts receive a lot of traction with an animal audience. Our static reach can be upwards of 200k impressions per post. Your post can contain any advertisement for your business including special offers, links to your website/facebook page, announcements and more. We can even help you create your eye catching full color image for your ad(s).
E-Newsletter Base: 35,000+ Reach
Our e-newsletter is sent out bi-monthly to pet owners, animal professionals such as groomers, pet sitters, dog trainers and veterinary professionals. Advertising in our e-newsletter will give you the opportunity to reach consumers in your area and across the country. You can include logos, images, links to your website and/or social media accounts. Email marketing lists can be specified by profession ie. veterinary, animal professionals, groomer and pet owners. We can also send to a specific geographical area within a 50 mile radius of your business!
Website Sponsor Link: Averages Over 500 Page Views Per Day
Our company has two websites. Our main site hosts all of the registrations pages for our classes and our retail store. The second site is our online Academy website that hosts all of our online certification classes. Both websites attract hundreds of visitors a day. A sponsorship link will be placed on our sponsor page with a hyperlink to your website or facebook page. Your link will contain your logo and any other offers or advertising that you would like to accompany it (Pet Emergency Education has the right to deny controversial information presented in ads) . Your link will also appear on any registration pages for certification classes in your area. You may choose to place a sponsor link on one site or both.
Websites are www.petemergencyeducation.com and www.petemergencyacademy.com.
Free Discount Affiliation
Do you want to offer a discount on your products or services to our customers in exchange for FREE advertising? Businesses and organizations that provide our customers with a discount will have their company advertised in our e-newsletter, social media and class registration pages for free. Discounts can include anything from offering a percentage or dollar amount off your services or products, a free membership to your organization, etc. Email us to sign up! info.petemergency@gmail.com 
Need Help Designing an Ad?
Contact us and our staff can design a high quality, eye catching ad for a small $25 fee using our state of the art graphic software.
Post Blog Article About Your Products or Services
$500 per post (distribution includes post on website blog page, homepage, social media and one e-newsletter)
Posts are put on Facebook, Instagram and Twitter
1 POST- $25
3 POSTS- $50
E-Newsletter Advertisement*
$350/ E-Newsletter
Sponsor Link on Website*
$1000/year/website
Submit Your Advertisement